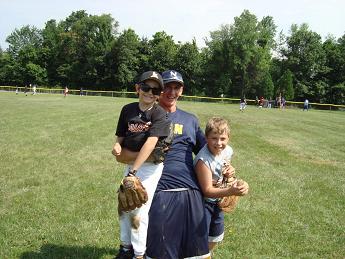 TIME IS PRECIOUS….ALLOW US TO HELP YOU MAKE THE MOST OF YOURS!
---
1.  RECEIVE A PERSONAL PHONE CALL! 
When you register online & ahead of time (on or before the Wednesday before your desired camp week) – you'll receive a recorded message prior to camp – RIGHT TO YOUR PHONE! 
*Phone messages differ from email messages you'll receive from us upon successfully registering for camp.  Examples of information in phone messages include:
"Who is my child's Camp Director?"
"What time do I drop off my child in the morning? Pick up?"
"What is the notification procedure, should it rain and alter the camp day?"
---
2.  RECEIVE A P

ERSONAL EMAIL!  
If you prefer email, you're guaranteed to also receive a courtesy email with fingertip access to additional information (i.e. "What should my child bring to camp each day?", "What is the CARPOOL NOTIFICATION POLICY", "What is the food policy?", etc.) – AGAIN, RIGHT TO YOUR PHONE! 

---
3.  SPARE THE "MONDAY MESS"!

 
Leave your registration forms & checkbooks all at home!  On Monday, simply SAY HELLO & OFF YOU GO!
---
DON'T FORGET THE #1 REASON TO
REGISTER ONLINE AND AHEAD OF TIME?!
You don't have to stand in line wondering if there is room for your child in camp!
On occasion, we reach full capacity and are required to turn campers away! 
To start signing up, CLICK RIGHT HERE! 
For more camp info, including 2016 Summer Tour Info, CLICK RIGHT HERE!
Why not make things easy on yourself – YOU DESERVE IT!